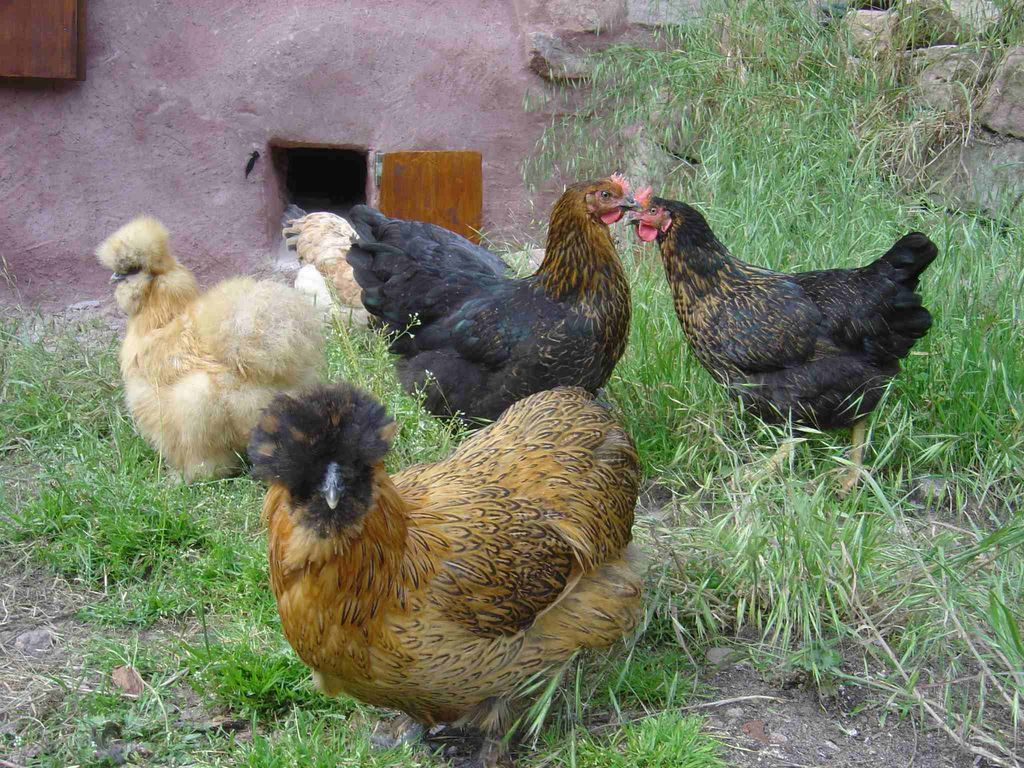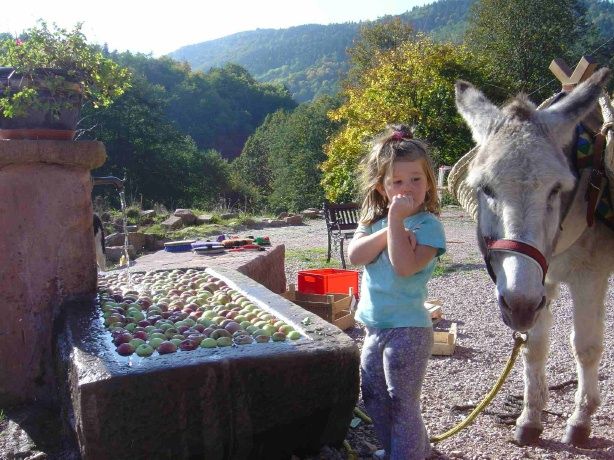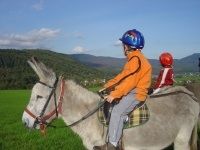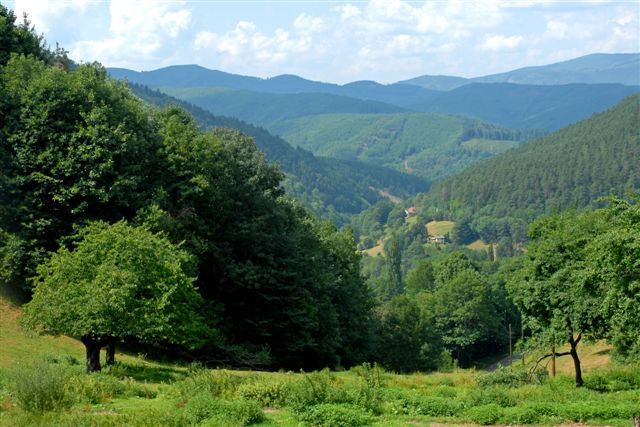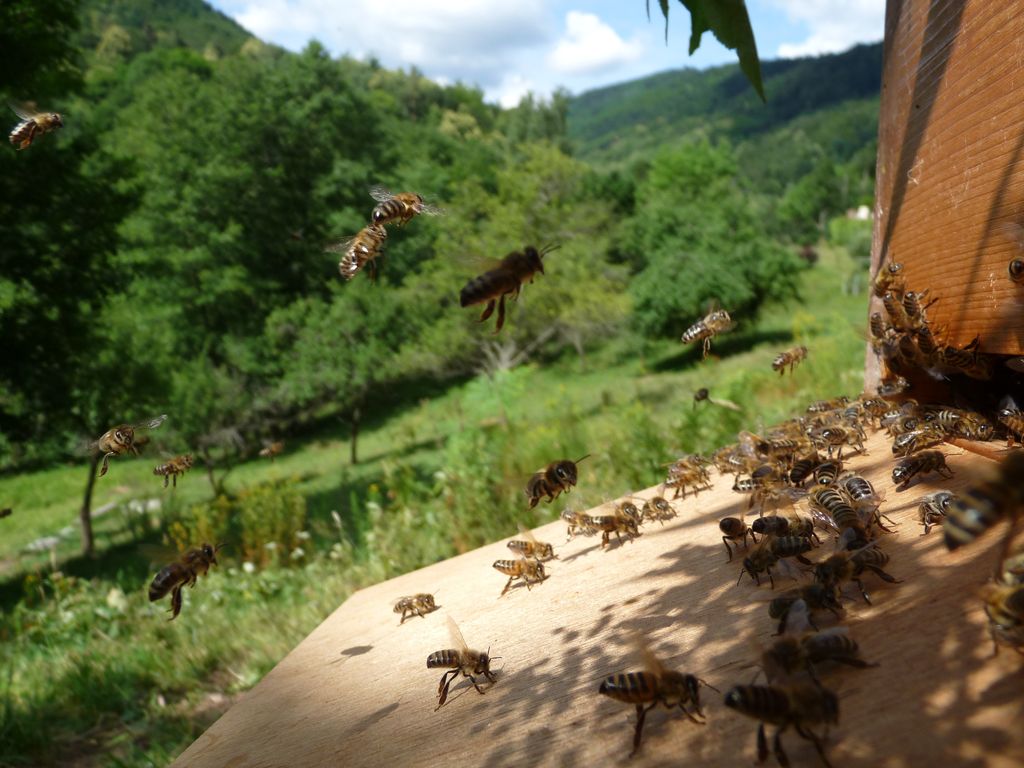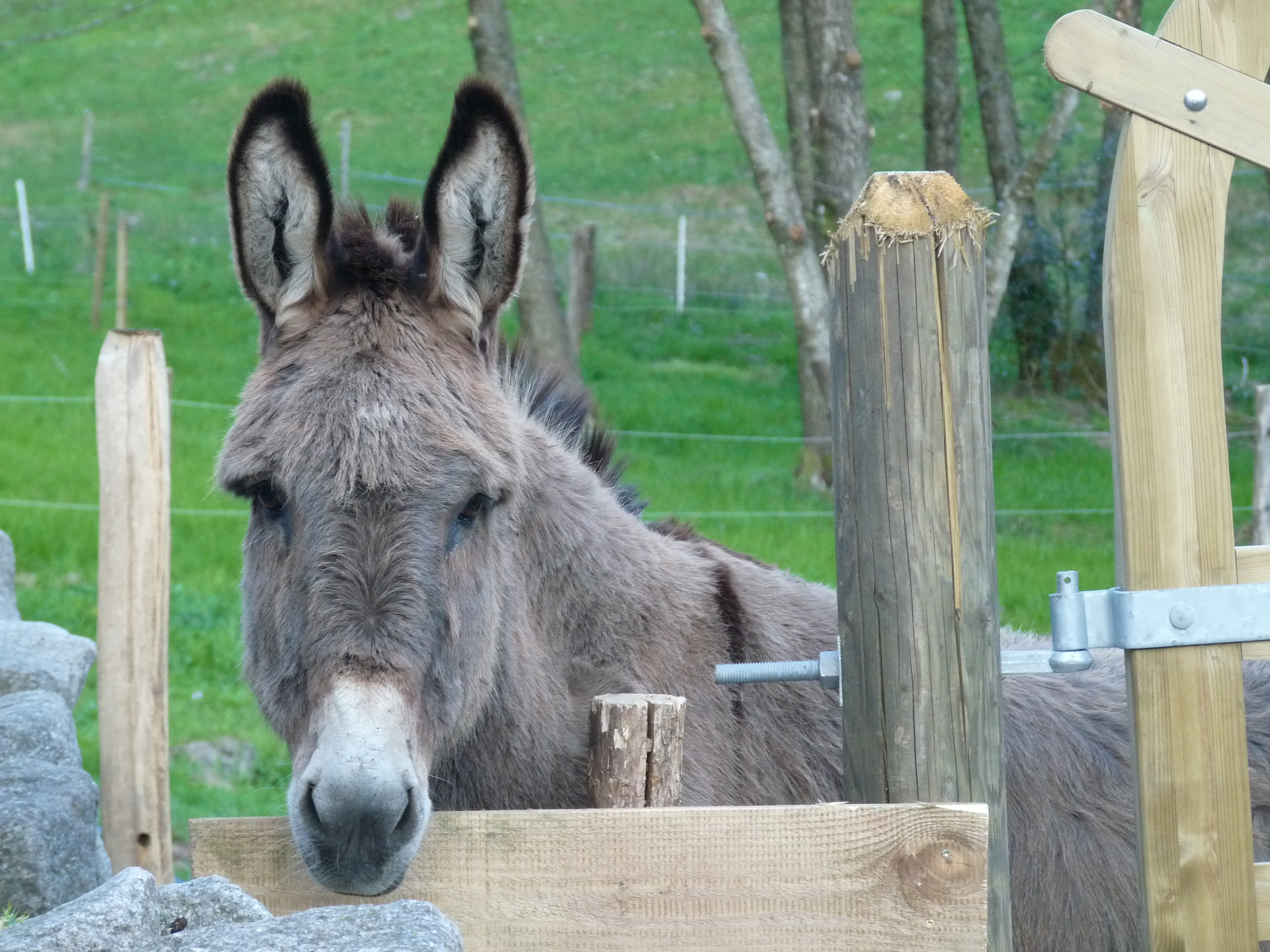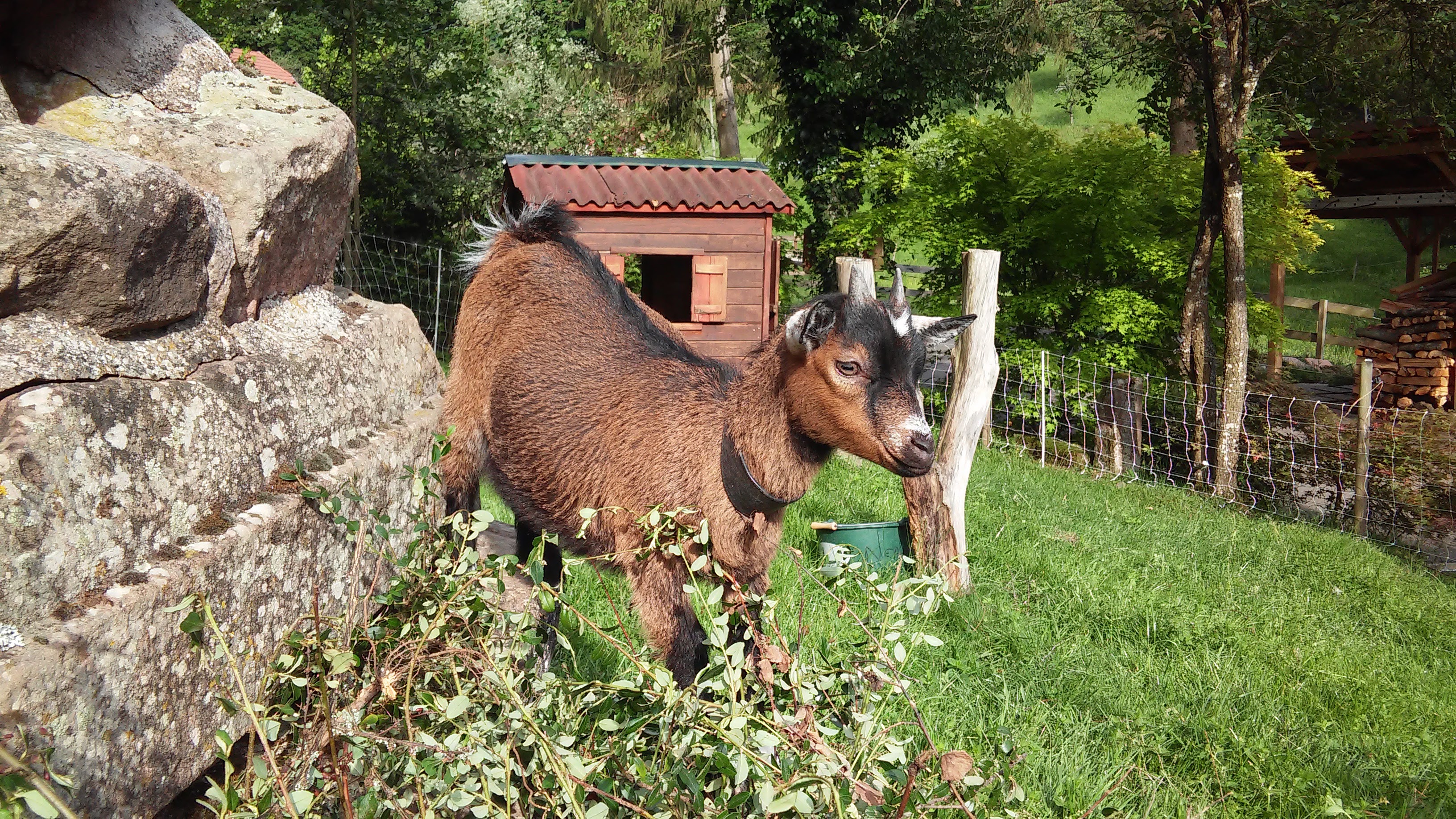 Of a  grassland of 5 ha, our 2 farms dominate the valley of Noirceux where brook, forest and meadow form our environment . Those frams offred us the possibilitiy to share our passion with you : with our guests .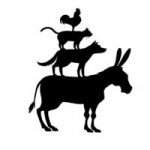 Melchior , Tornado et César will be more than pleased to leave their 5 ha of grassland to lead you onto the tracks across the forest to the scenic views and places of interest in the area .
With a saddle or a packsaddle, you will be completely on your own . Our donkeys and ponies will be merry fellow travellers on the trail, carrying kids and provisions on their back .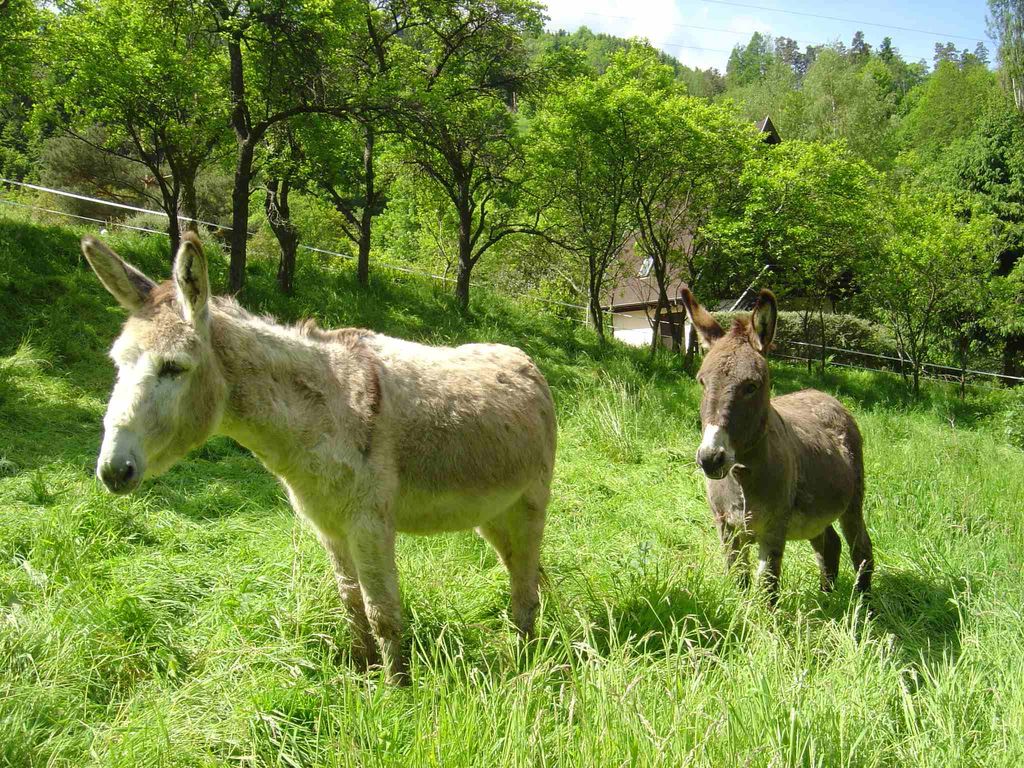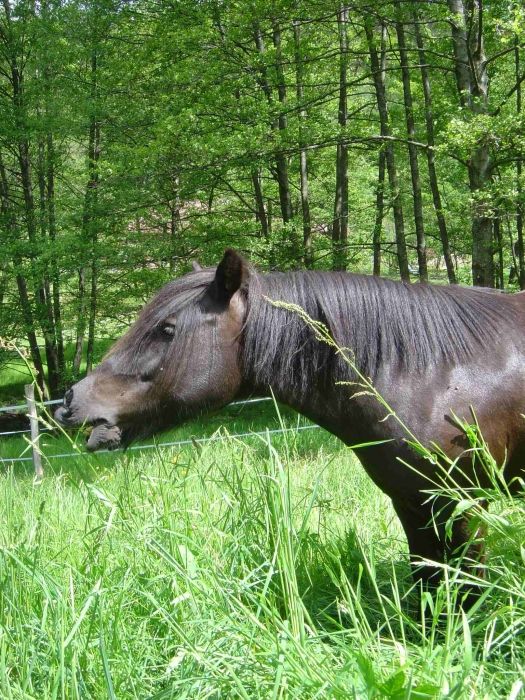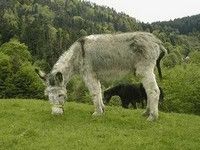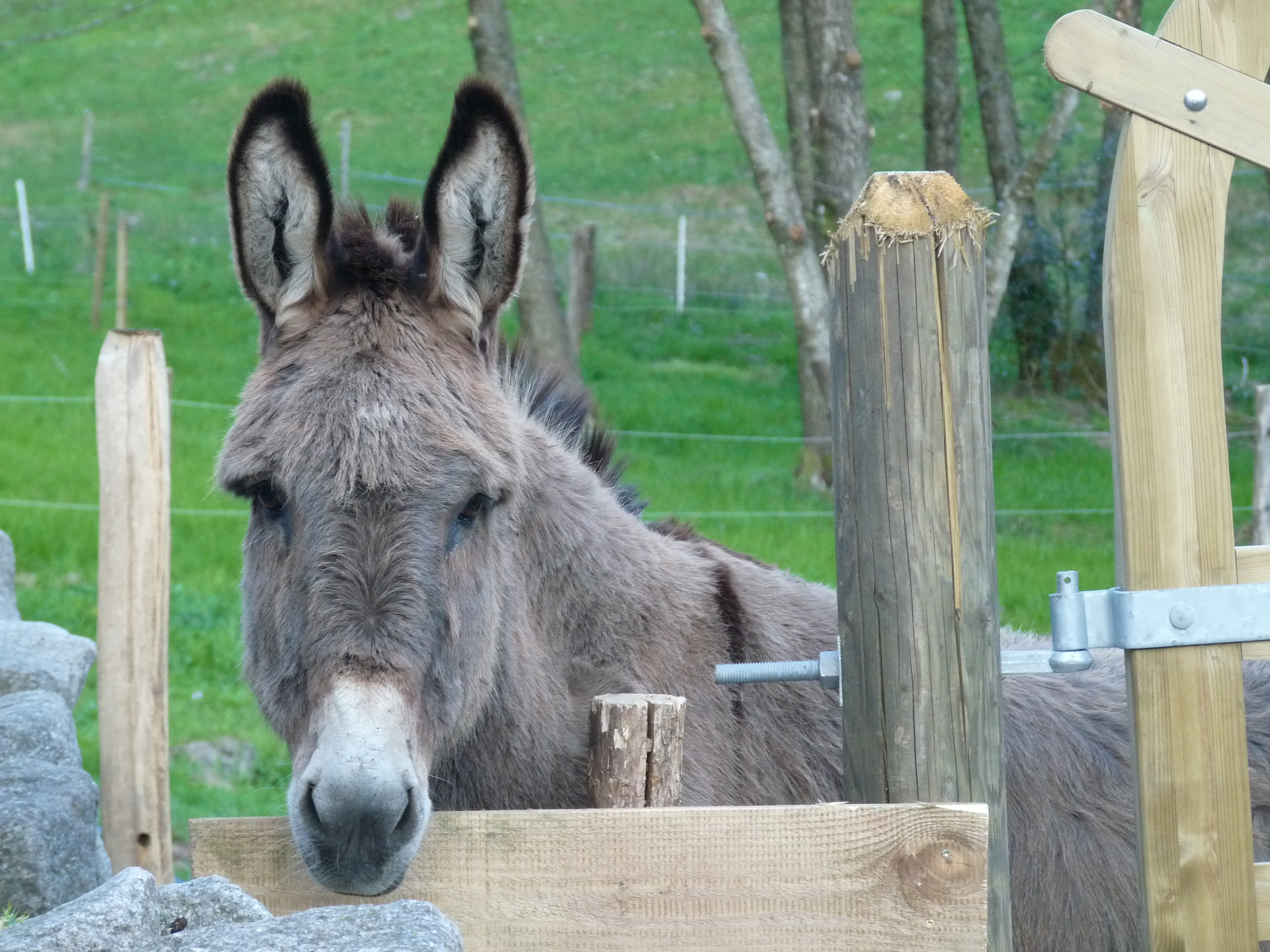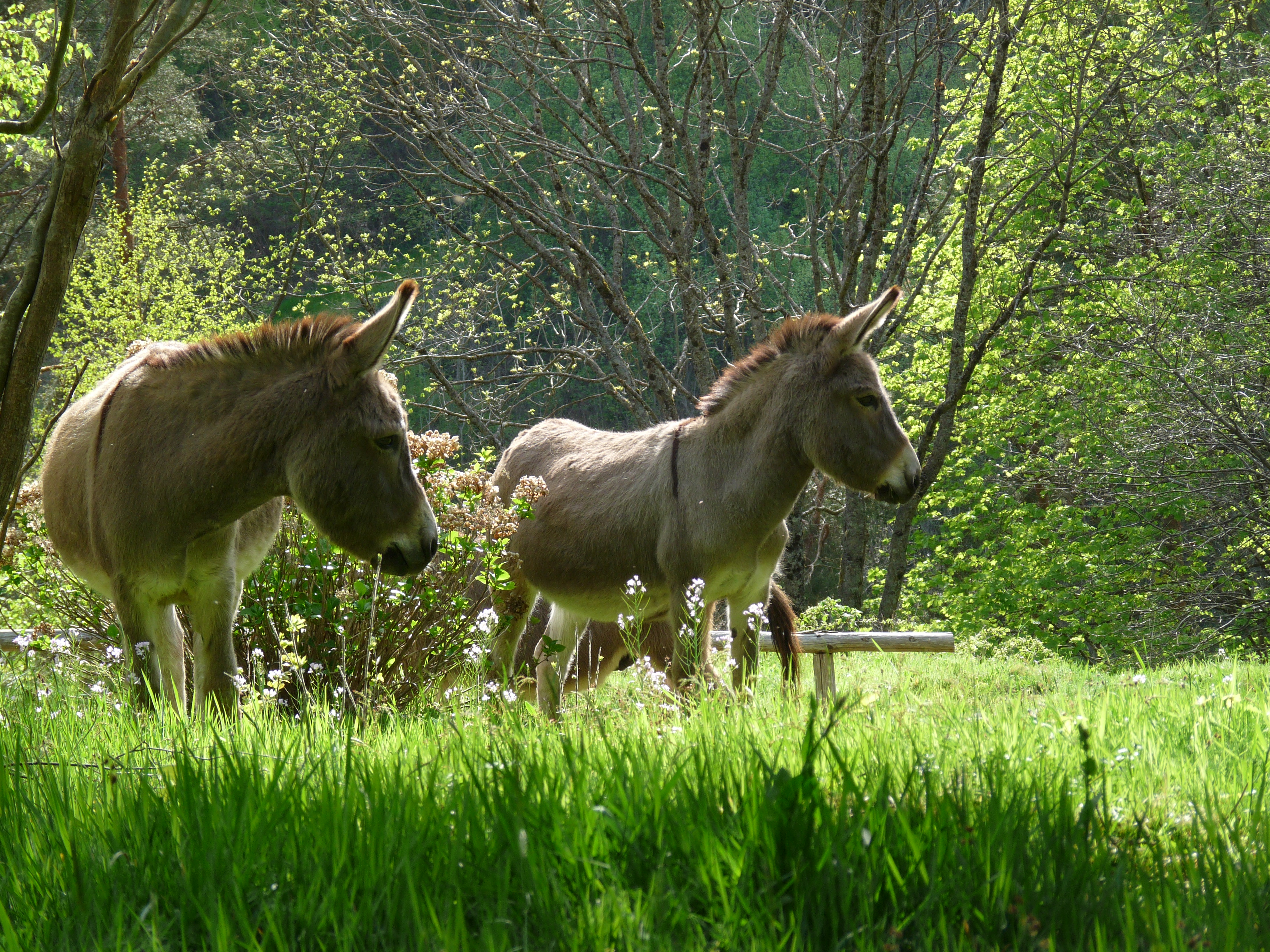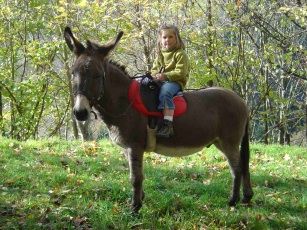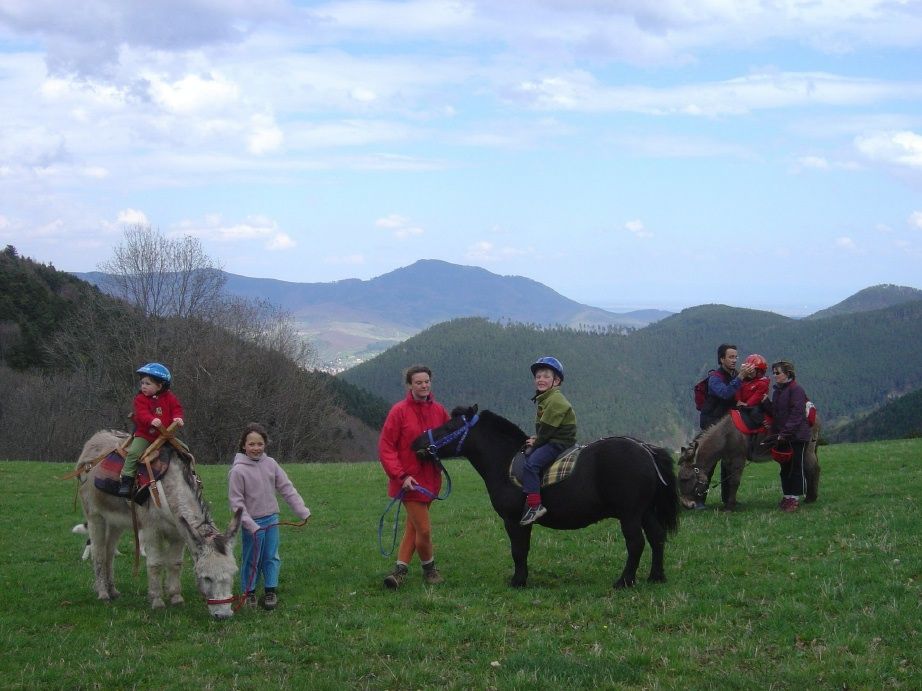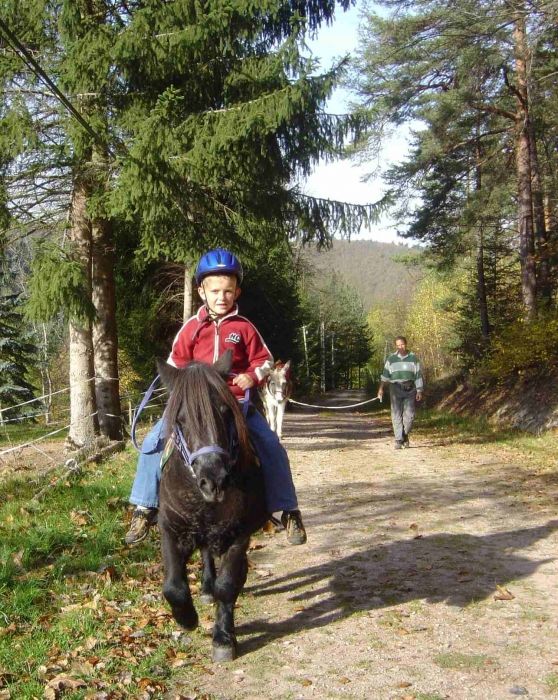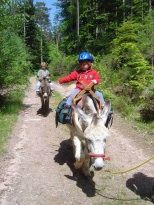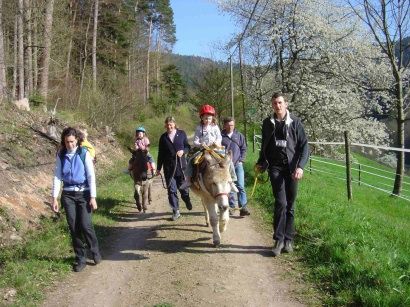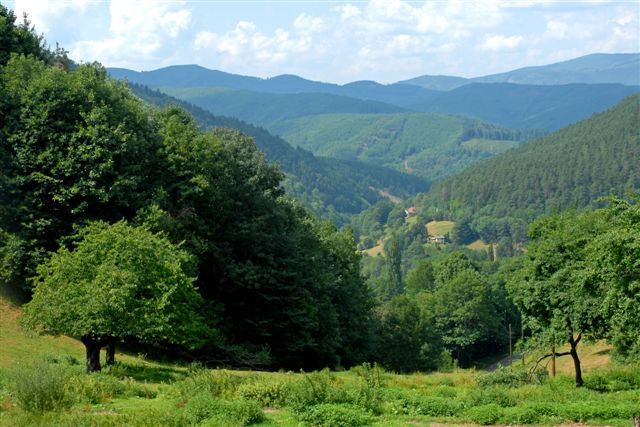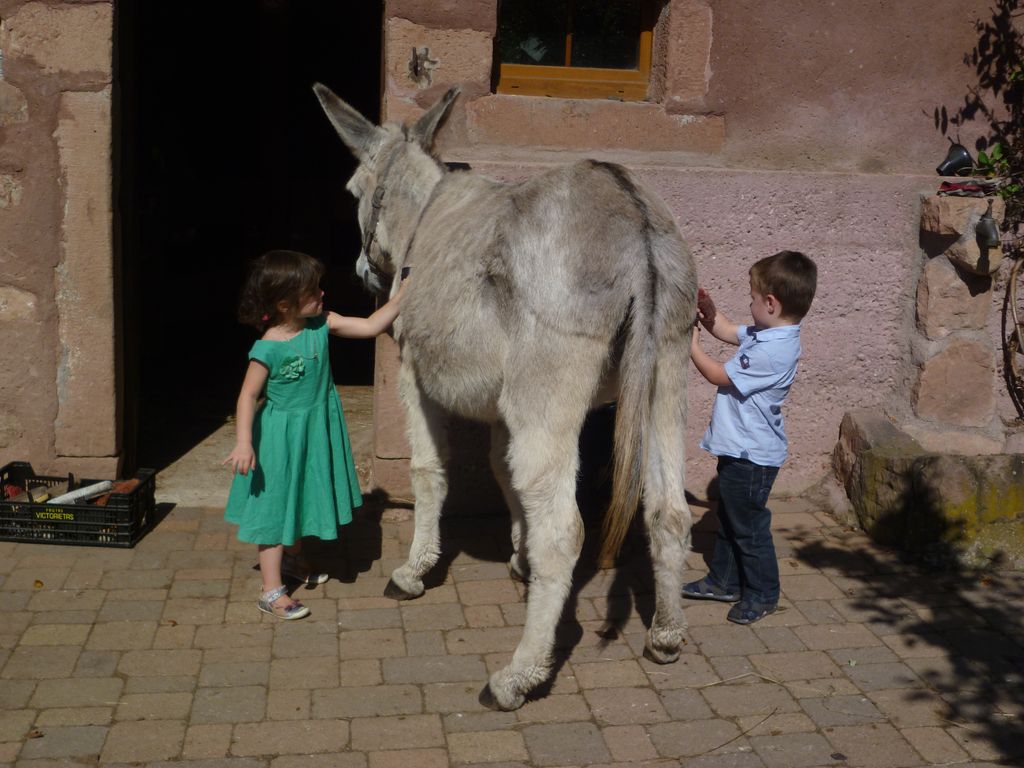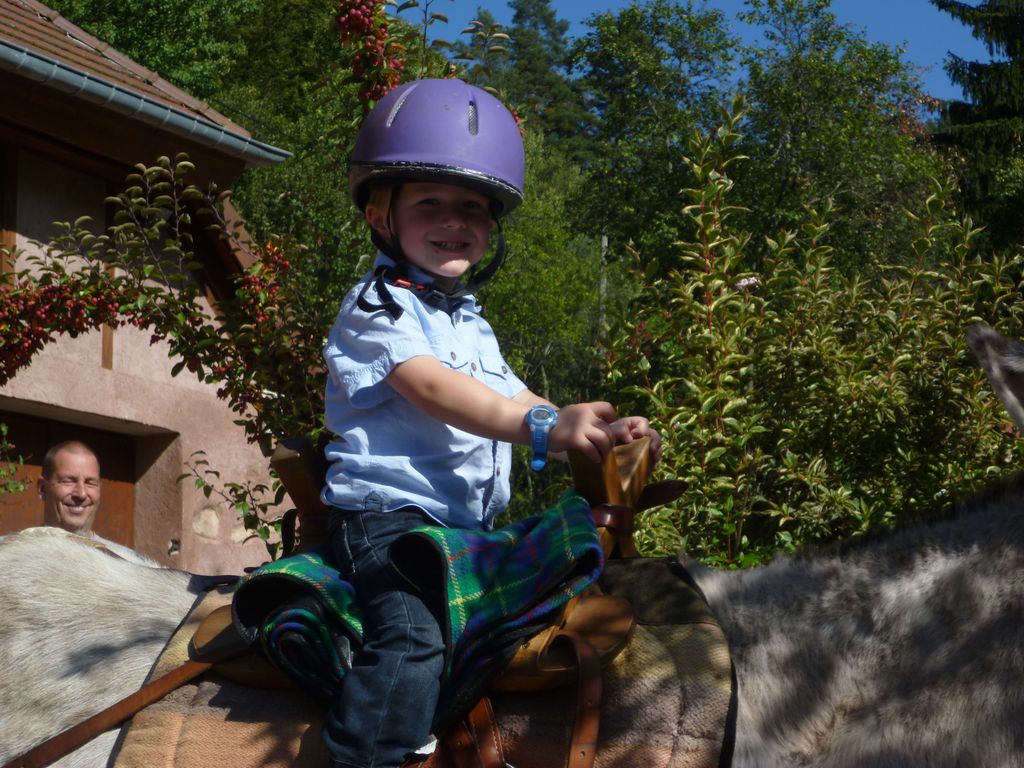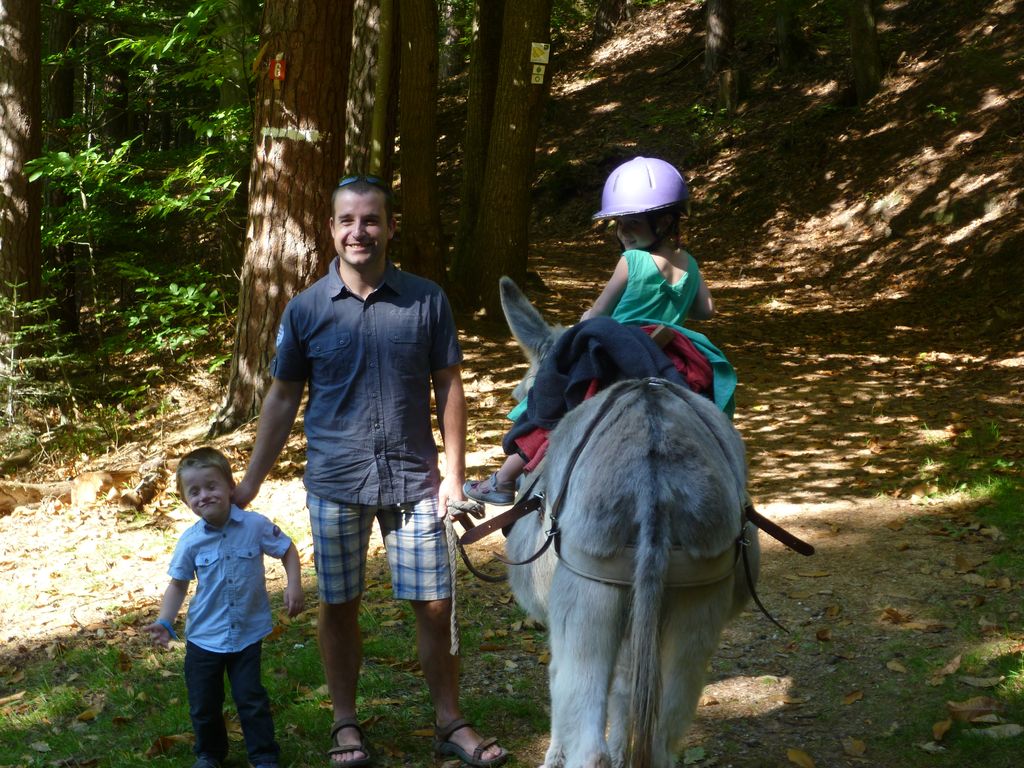 Donkey ride is an archetypal family activity. Our animals will be a real physical and psychological motor for the children. The parents will (re)discover the enjoyments of the hike .The routes have been selected for family purpose and as such they are easy to follow . You will hike freely for a half a day ( 3 houres activity) or for the whole day (5 – 6 houres activity) with a map and a notebook .
The farm is located at the crosstroads of hiking tracks, and blueberries, chestnuts, blackberries or mushrooms are all within reach of nature gourmands ! Our guides (squirrels,deer or boars) many even cross your path …
Befor you leave, we will help you prepare your dunkey or pony . Grooming and harnessing will be the first steps to get to know your fellow travellers better .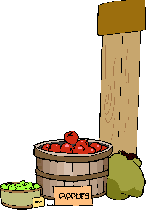 Etablissement Jeunesse et Sport N°06703et0009.
Brevet d'Accompagnateur de Tourisme Équestre :
Clarisse NEPPEL 06799ED0164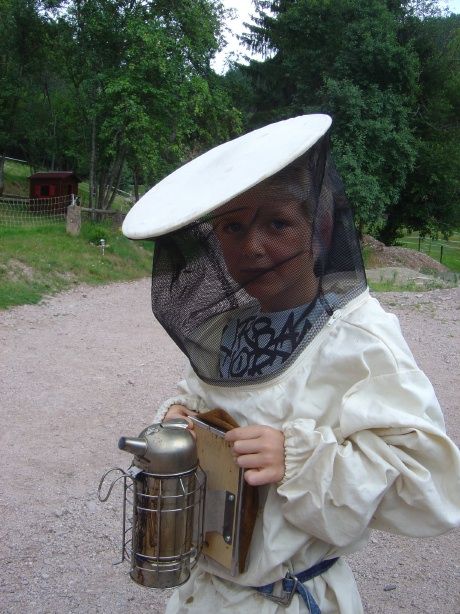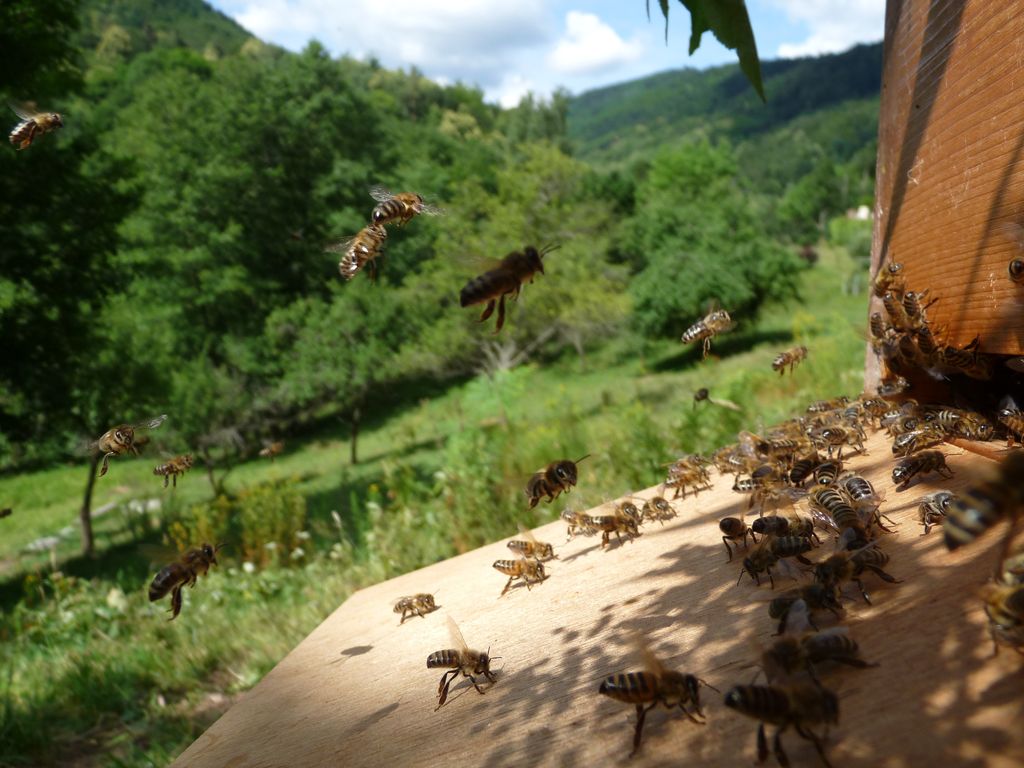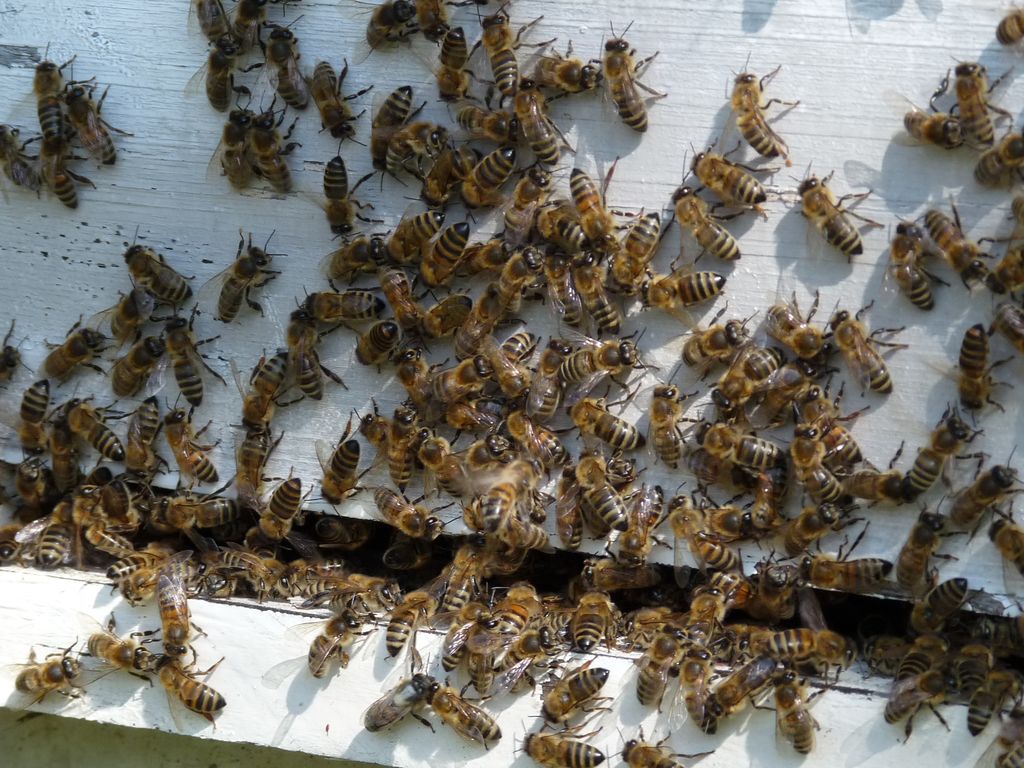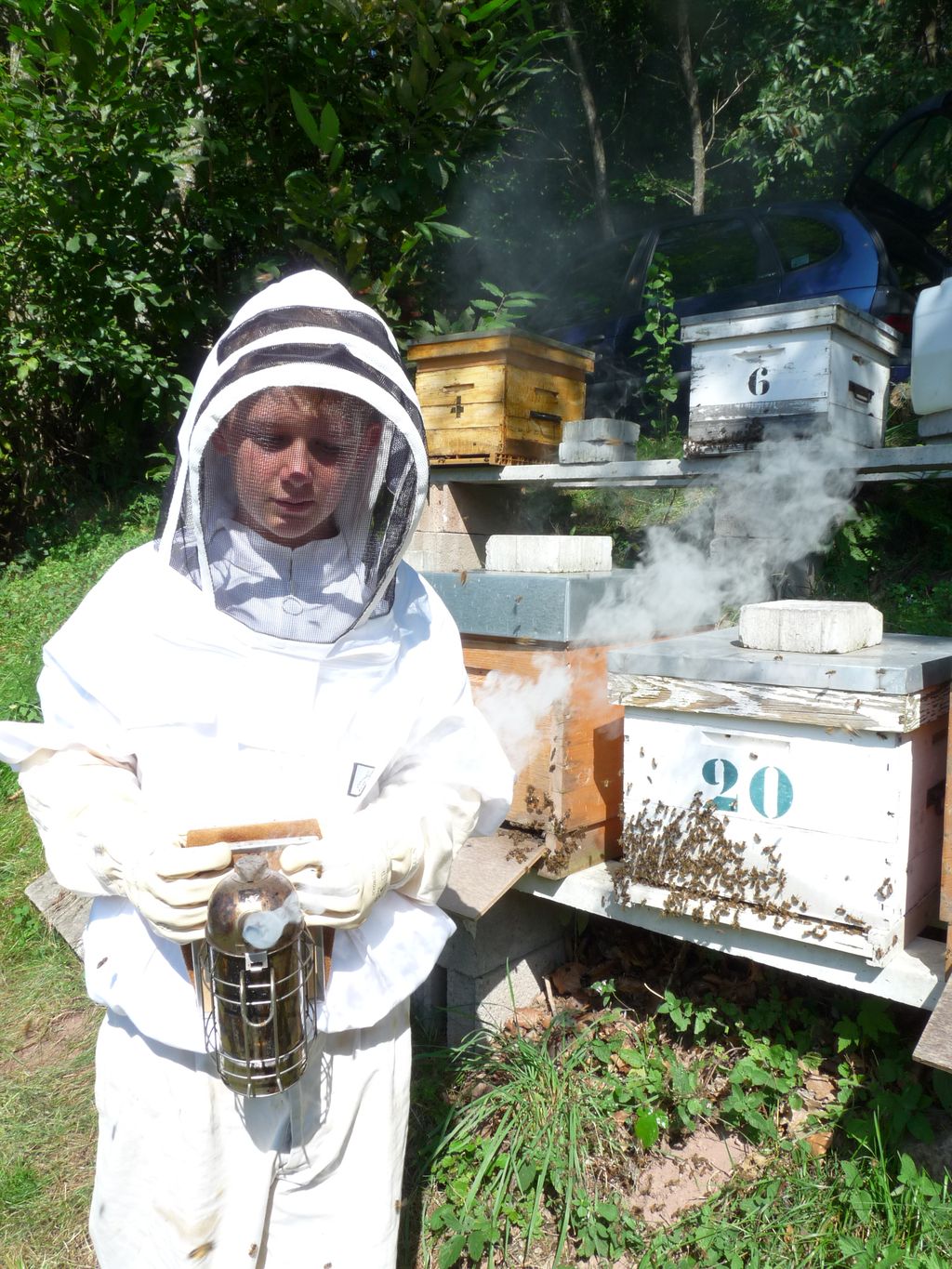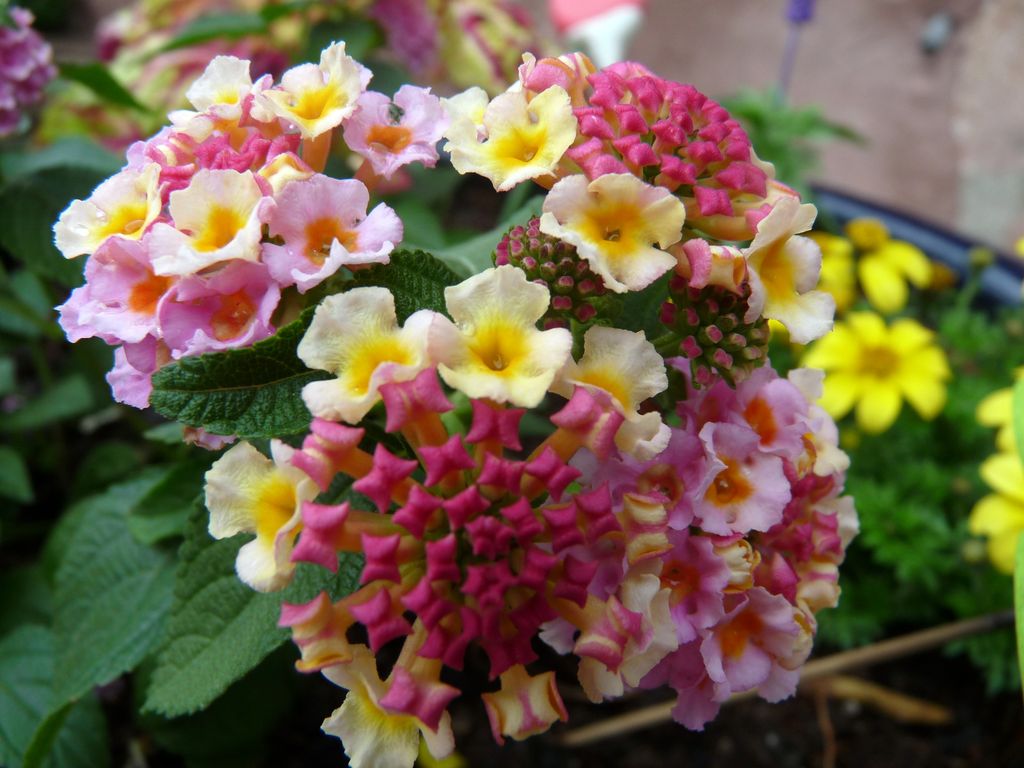 The honey of our apiaries
270 000 bees are busy working in the neighbouring prairies and the forest so that you can enjoy their nectar . Fir tree, chestnut tree, acacia, wild flowers : our bees offer you one concentrated auf nature. You will have on your sandwiches all the flavors of the flowers of our valley and an authentic memory of your stay.


Home made apple jus .
We harvest the apples of our property and press them in the valley. Great, we can « eat » them all the year .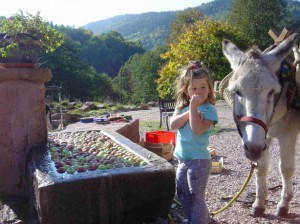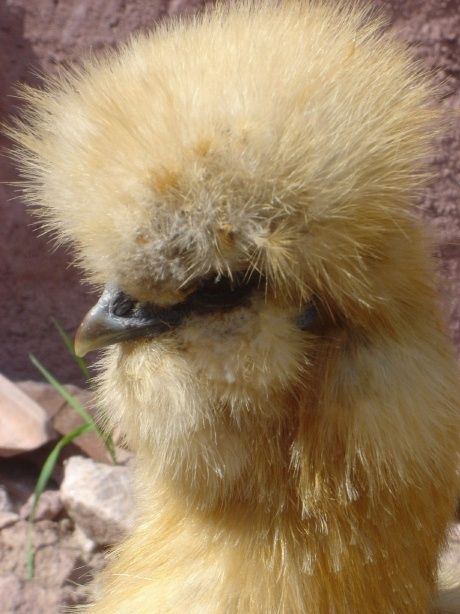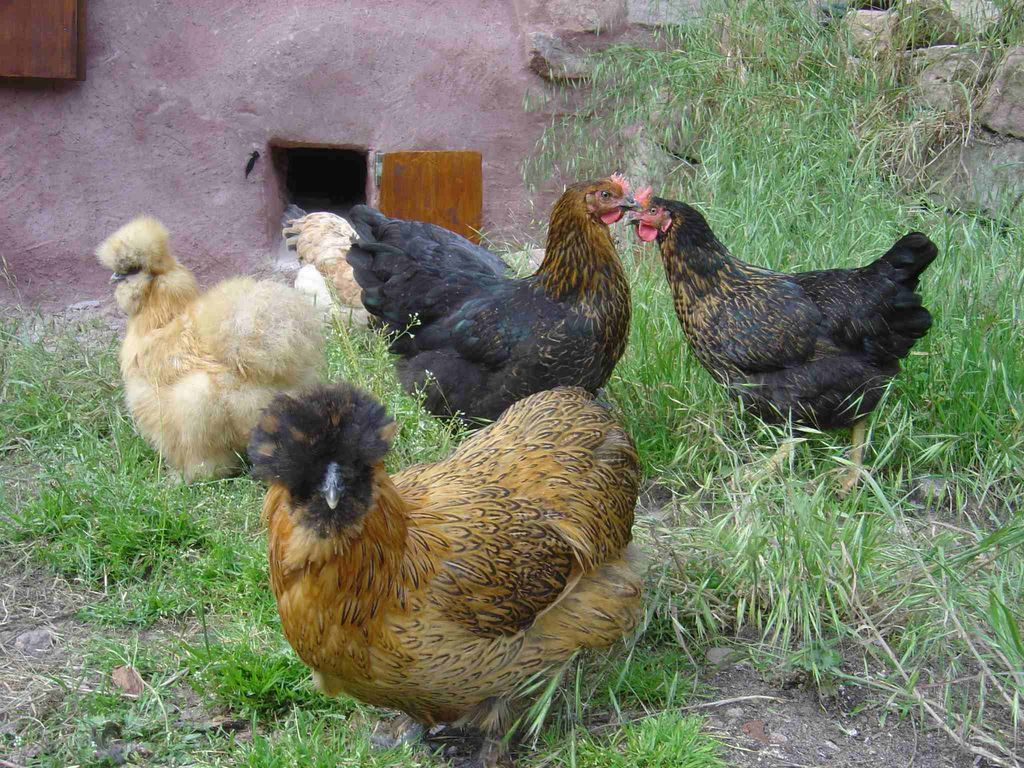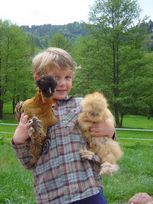 Eggs of our hens :
Depending on their mood, on the moon or on the weather, our hens will allow you to enjoy their extra fresh eggs . They elvove in freedom around our house in surching delicous worm !

Biscotte et Margotte .
More simply, our two naughty goat wait for your visit for caresses or some sweets. During your stay, you can bring back to them the peelings of your vegetables. They adore.